The intermodal capability of the Sidelifter makes it an incredibly useful tool for operators involved in the growing field of rail transportation.
With its inbuilt versatility, a STEELBRO Sidelifter offers the most cost-effective solution across multiple rail applications. Beyond its duty as a container carrier, a Sidelifter sideloader can also be used as the primary intermodal tool, shifting containers directly from rail wagons onto other trailers.
Offers an economical alternative to less versatile container lifting and loading equipment.
No need for expensive infrastructure, just enough space to load or unload from rail wagons.
Eliminates double handling – goods can be loaded directly into containers at the point of production and transported quickly to the railway siding.
Enables faster transport of produce and fresh goods to help reduce spoilage.
Unloaded containers at large depots can be cleared quickly.
Ideal for any size of rail operation.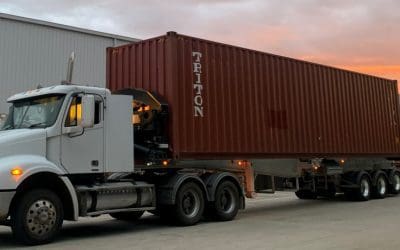 For over 140 years, Steelbro has maintained an international reputation for superior design and innovative manufacturing.  The Engineers & Design team at Steelbro's New Zealand base in Christchurch are constantly striving for excellence in design. This positive...
read more