Forestry operators around the world turn to STEELBRO Sidelifters for robust and reliable haulage solutions. Sidelifters are particularly sought after in forestry for their ability to lift logging platforms and cages. By eliminating the need to leave a loaded truck and trailer at the depot, Sidelifters lift productivity and reduce personnel downtime. In an industry faced with tight margins, strict safety protocols and challenging terrain, Sidelifters are a natural go-to thanks to their exceptional durabity, efficiency, versatility and safety performance.
Ideal for rugged terrain with little infrastructure – a Sidelifter can work wherever a truck can get to.
Logging platform/cage carrying capacity means full cages can be left at the depot – not the truck and trailer.
Intermodal capability means cages can be loaded onto other vehicles or rail wagons without the need for extra equipment.
Container loading and unloading can take place on the ground, reducing risk of injury.
Available in a range of specifications, to suit any site or haulage requirement.
Built tough, Sidelifters require minimal maintenance keeping them on the job longer.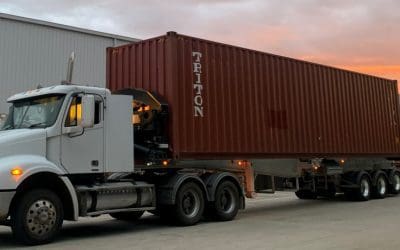 For over 140 years, Steelbro has maintained an international reputation for superior design and innovative manufacturing.  The Engineers & Design team at Steelbro's New Zealand base in Christchurch are constantly striving for excellence in design. This positive...
read more