One-stop shop for genuine Steelbro parts
A range of parts are available for current Steelbro product lines. Many of the common parts are stocked locally; other parts are shipped directly from our manufacturing locations. Damaged items are easily replaced – we make steel fabricated parts to order.
Spare Parts Kits
Available for all current models. Each kit has all the genuine high quality parts recommended for regular servicing

Shims – Wear pads – Filters – Seal Kits – Joystick
Actual inclusion vary depending on model
Electrical Kit (analogue)
This electrical kit includes all elements required to renew the Sidelifter control system.
Parts may vary slightly to those pictured depending on Sidelifter model.
A = 1 x Cable remote control
B = 1 x Main control box
C = 2 x Crane junction box with work lamps (1 per crane) and stabiliser micro switches
D = 1 x Engine junction box
3 x Interconnecting looms (Not pictured)
Remote Control
Items available include
Complete replacement, Joysticks,
Cable, Contact blocks, etc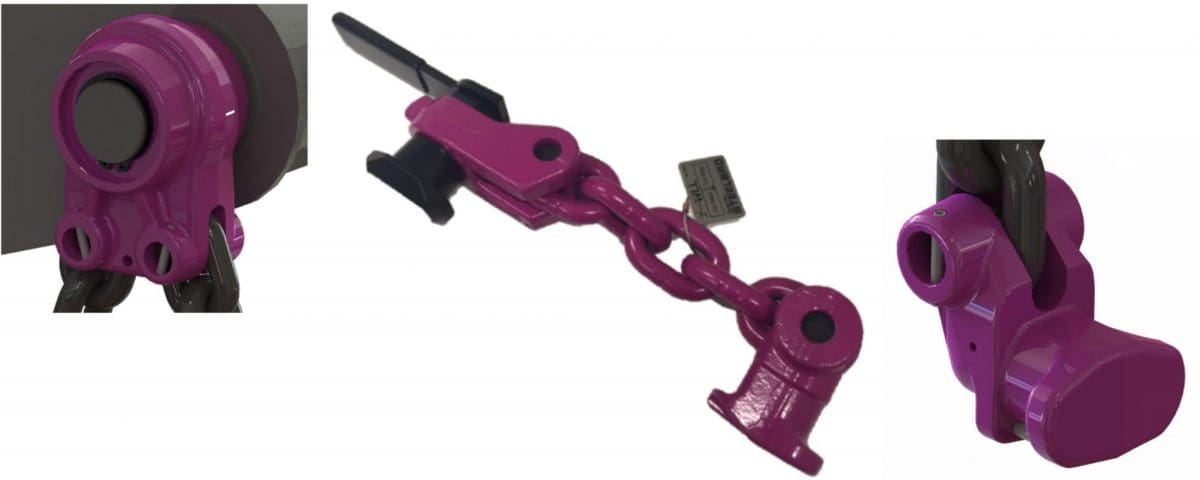 Lifting Accessories
Full range of lifting components and accessories including container joiners, chains, chain shorteners etc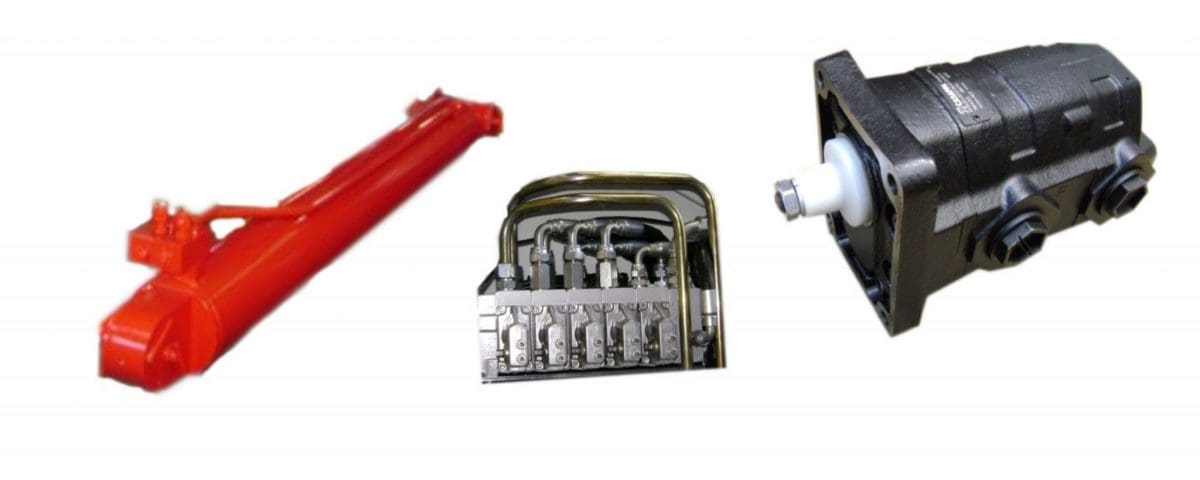 Hydraulic Components
Full range includes coils, valves and cylinders components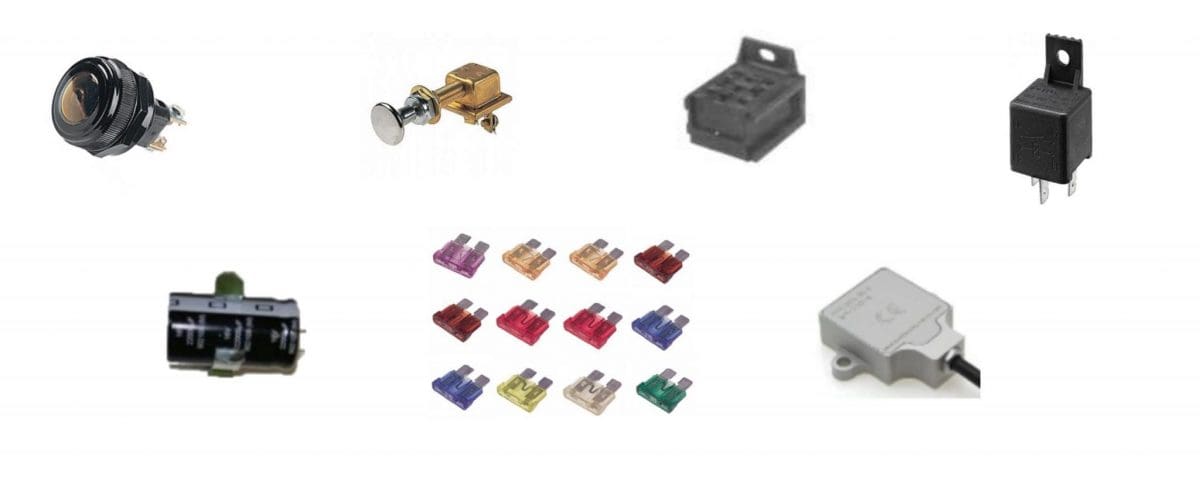 Electrical
Full range of components including capacitors, relays, fuse blades, lamps, sensors etc.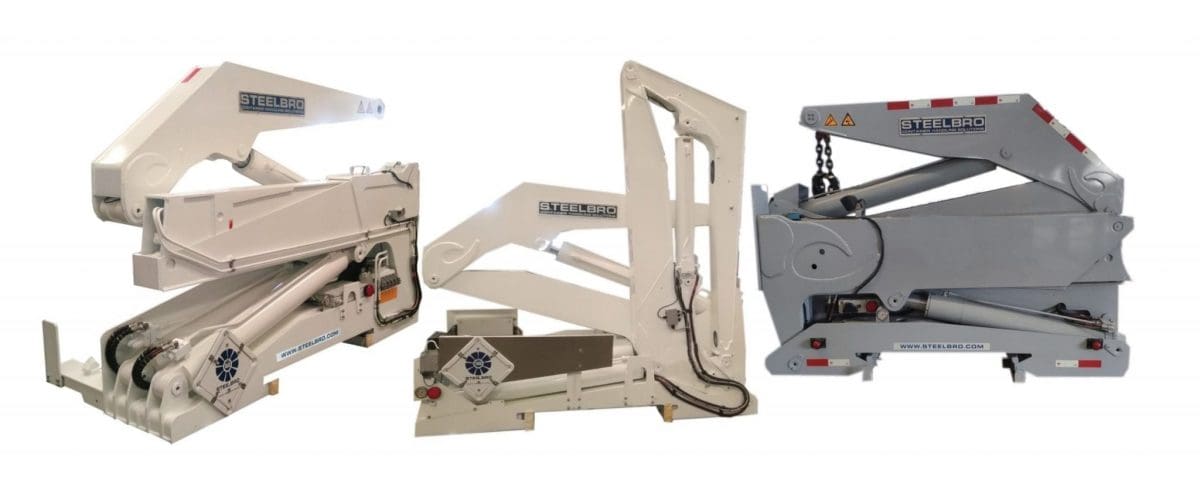 Crane Assemblies
Full range of components for crane and stabliser componentsmodel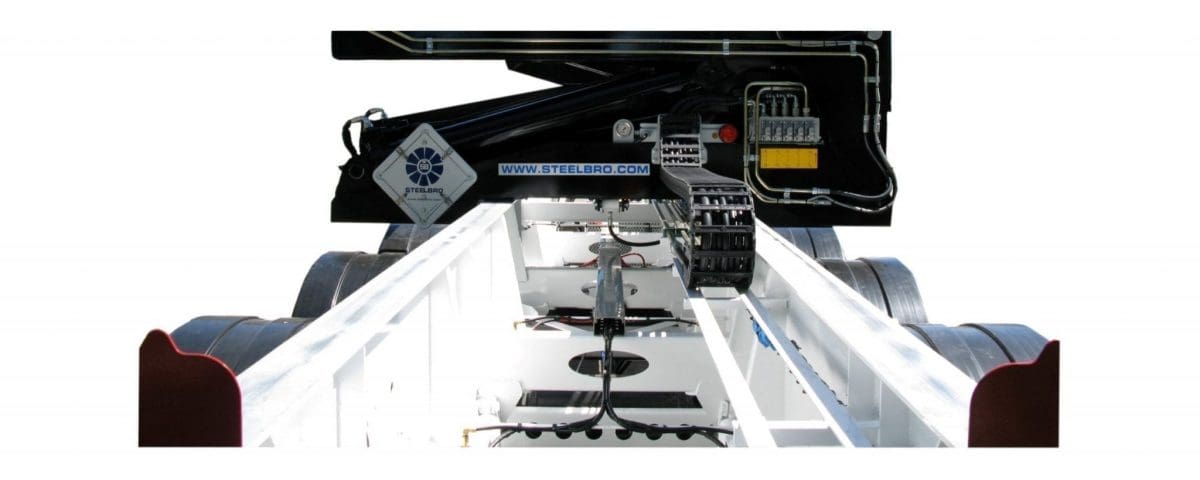 Traverse Components
This range includes energy chain, cylinder and rack and pinion components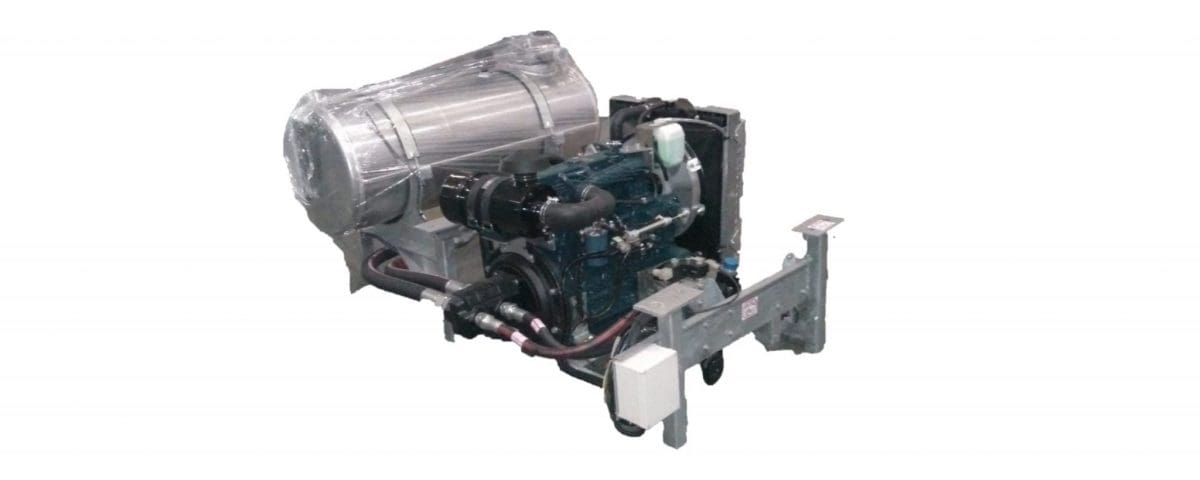 Power Pack
This range includes spare parts for Kubota engines, frame and tank assembly components.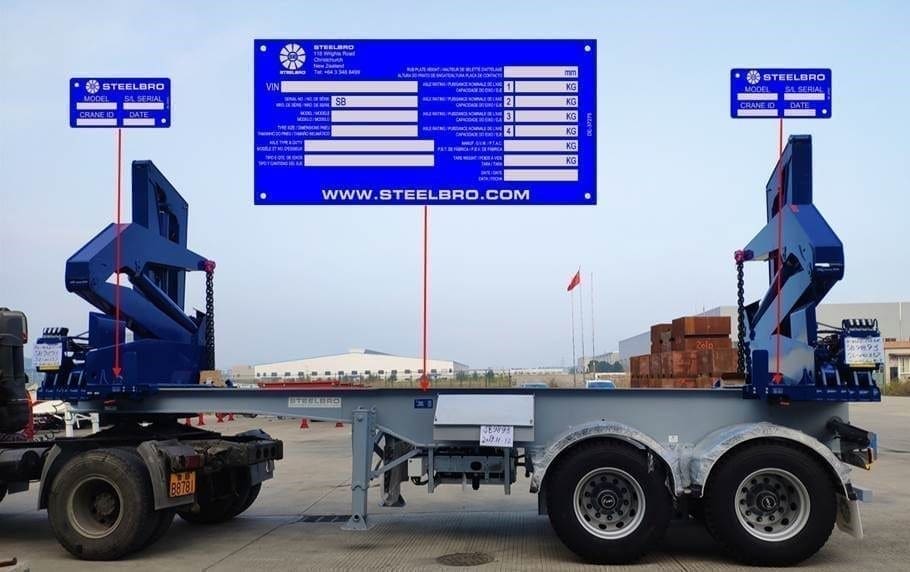 When ordering spare parts please provide the serial number and if possible, a photograph of the required item. The serial number is a 6 digit number in format SBXXXX and is located on the plates found on the sidelifter. Plate positions are indicated in photo.
For a full list of available parts please contact us.