SIDELIFTER
SERVICE
AND
SUPPORT
New Zealand Support, Service and Parts
Servicing all brands and models of Sidelifter / Sideloader
20 Dakota Place, Wigram
Christchurch 8042
A SERVICE (Lube Service Inspection)
Engine filters changed.
Engine oil and filter changed.
Grease all points
20 point mechanical inspection.
Includes genuine filters and inspection report.
B SERVICE (Full Service Inspection)
Both Hydraulic oil filters changed.
Engine oil and filter changed.
Engine fuel and Air filter
Grease all points
Shim and adjust wear pads.
Brakes adjusted
40 point mechanical and electrical inspection
Smartlift electrical inspection and ECU program upgrade if re-quired.
Lifting Cranes fully calibrated, timed and synchronized.
Full chassis and crane inspection report included.
Includes full replacement of all genuine filters.
COF PRE-INSPECTION AND SERVICE
SIDELIFTER CONDITIONAL REPORT
Full mechanical and electrical inspection of chassis and cranes.
Full report given on condition of sidelifter and repairs required.
ECU POWER SUPPLY UPGRADE INSTALLATION
Kit ECU Power Supply Upgrade EL-43973
Remove old style ECU battery system. Install new ECU power supply upgrade kit.
This will prevent any further ECU battery problems and prevent ECU memory damage
REPAIR WORK
Choose one of our standard service options or contact us about your individual requirements.
Come and meet our team of highly trained, and experienced service personnel. As Sidelifter product specialists all of our team members have over 15 years' experience in the Sidelifter Industry.  They can assist you with service, maintenance, and repairs on all your Sidelifter fleet – any brand.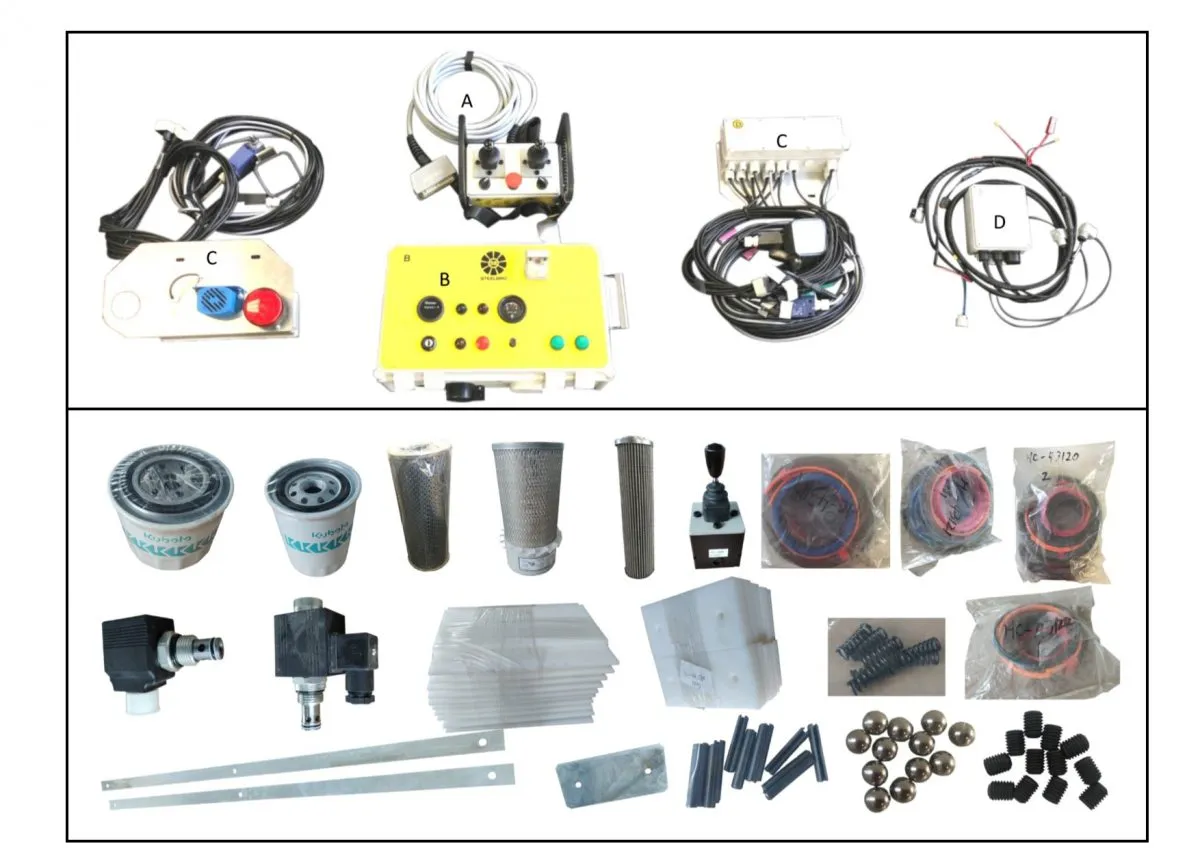 Genuine Spare Parts
A range of parts are available for current Steelbro product lines. Contact our friendly staff, and they will help to identify and fulfil your parts requirements or shop at our parts store online.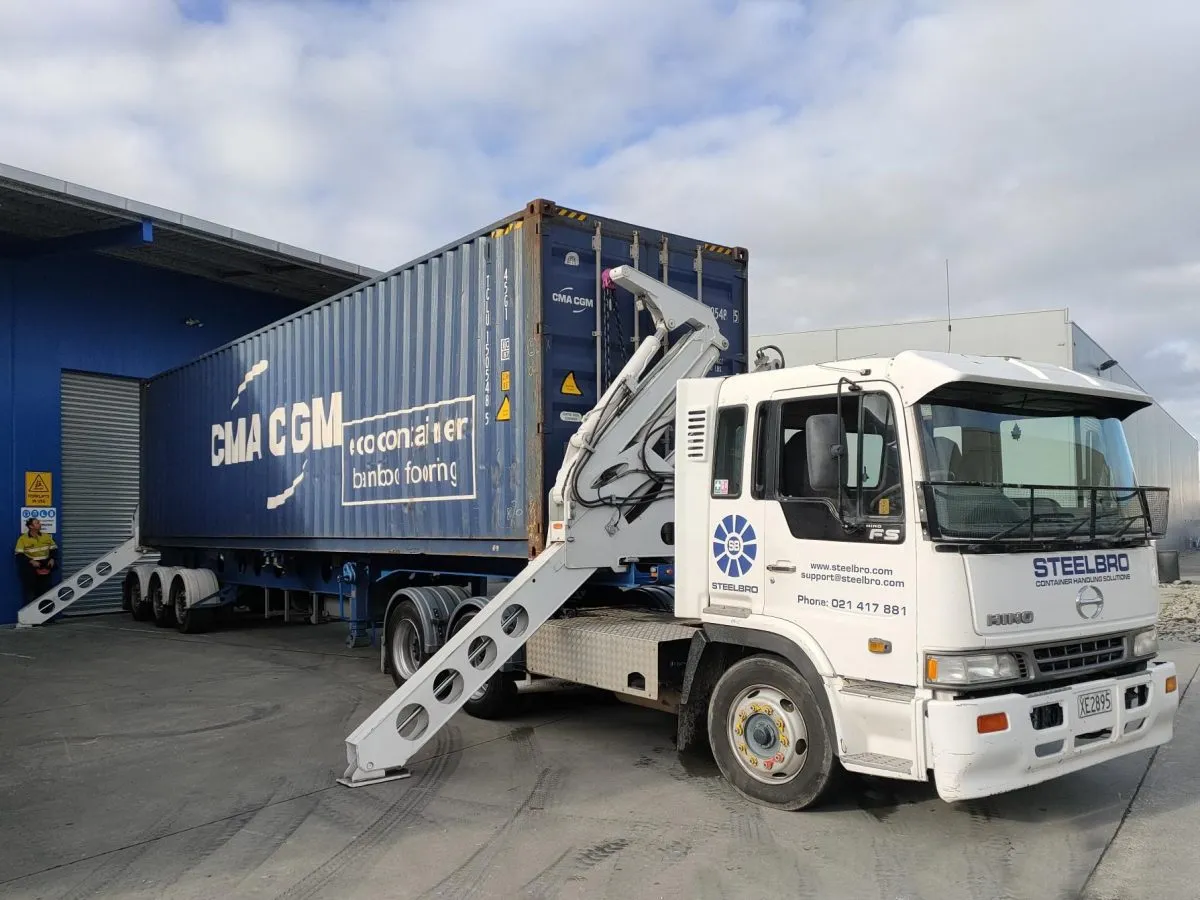 Sidelifter Hire
If you need extra capacity or cover contact us about Sidelifter hire. We have a small range of Sidelifters for short and longterm hire.
Training and Support
Comprehensive advice and support for your Steelbro product are always at hand via trained technicians.
Or if you want to upskill your team we offer a range of training options.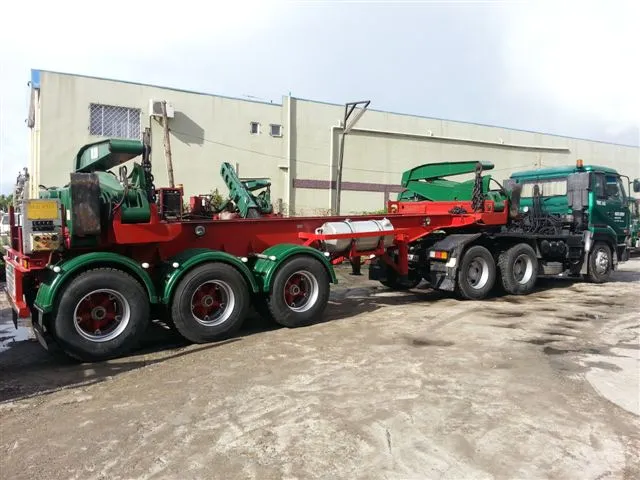 Tradein / Refurbishment
Steelbro offer a trade-in and refurbishment service to ensure your fleet is always running at optimum efficiency. Secondhand units are available for purchase. 
What our customers are saying…
"I thought I would just write a note to you to thank you for the excellent job that was done on my Steelbro Sidelifter .
I was faced with an awkward and expensive choice which through your professional approach and appreciation of the situation was made much easier. It was critical in that I was in the middle of the Christmas rush and was double shifting the unit as Mainfreight was down a unit through a rollover.
You presented me with 3 choices , New head  recon head or new motor. I chose the new motor and was back on the road within a day and a half.
You saved me a substantial amount of money by channelling your workshop staff to my job and as a result I was back on the road operating in the absolute shortest time saving myself money and the firm was able to fulfil its obligations to its clients.
Again thank you for your teams effort. It certainly made all the difference"
John Williamson

45 TONNE
LIFTING CAPACITY SIDELIFTERS

36 TONNE
LIFTING CAPACITY SIDELIFTERS

12 TONNE
LIFTING CAPACITY SIDELIFTERS