Use these top tips from our Steelbro technicians to optimise uptime and life time of your Sidelifter
5 Top Tips
#1 Grease all crane pins weekly
Greasing will help give longevity to all moving crane parts. Prevent parts seizing and breaking under load. It will also assist when dismantling of cranes is required for repairs.

#2 Inspect lifting equipment daily
Inspect your lifting equipment every day. This includes the lifting G pin where the chains hang from. Inspect all chains for damage and wear. Chain wear indicators available for RUD chains.
Inspect all lifting lugs for damage or wear. Ensure the locking roll pins of lifting lugs are adequate.
Steelbro recommends testing and certification of chains load yearly.
Inspect double twenty container joiners for damage and wear. Upgrade older type container joiners with our new light weight product.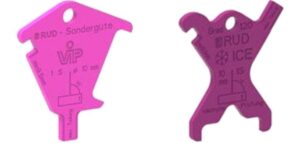 #3 Follow our recommended service and maintenance schedule
Always renew hydraulic and engine filters with genuine products. Replace every 200 hours or 6 months minimum.
Always carry out the engine filter and oil changes at the same time as hydraulic filters.
Best practice is to have one of our trained service agents carry out all service and repairs.
#4 Shim all crane side wear pads monthly
This prevents the wear pads from getting damaged due to cranes 'walking' down the chassis.
Install 1-2 mm shims behind the nylon wear pads so the gap from top chassis flange is no larger than 1mm. This will increase the life of your nylon pads.
#5 Smartlift Diagnostics
Always diagnose and repair any electrical issues with Steelbro Smartlift program. This will prevent operators being at risk of injury due to the machine working in Manual over Ride.
Manual over ride is recommended only for breakdown situations. It is used to over ride the safety factors of the machine to enable the operator get the machine to the shop for repairs.
Contact Steelbro Distributor for Smartlift troubleshooting manual.